Recognize and Discover the Difference. Get in Touch with us today to know more about what our community can offer.
What types of therapy services are offered?
Our therapy program offers physical, occupational, and speech therapies. Physical therapy focuses primarily on independent mobility, strength and balance, use of proper body mechanics, and energy-saving techniques. Occupational Therapy helps participants improve their activities of daily living such as bathing, eating, dressing, self-care, and home management tasks by improving strength and coordination. The Speech/Language therapy program targets functional communication, cognitive skills, and teaches safe swallowing techniques. Programs vary in frequency and intensity. Our goal is to return our participants home safely with the skills they need to continue life on their own terms.
Is therapy done on an in-patient or outpatient basis?
It's your choice. For those who qualify, we offer private suites with electric beds, cable tv, and other amenities that make the stay comfortable and enjoyable.
How does a person go about getting started in the program?
All you have to do is call or visit and ask for more information regarding your situation. Our admissions team will work with you initially and then a meeting between our interdisciplinary team takes place to assess goals and map out a plan of recovery. Because a strong support system is so vital to recovery, we encourage family and friends to take part in the plan.
Will I work with the same therapist through my entire program?
Our licensed therapists are warm, caring team members who take a vested interest in the success of each therapy patient. Because of the shared goals and commitment between the participant and therapist, and because our therapy team takes a special interest in the overall well being of each person, participants often become very close to their therapists and it's common for us to see them return just to visit even after they've returned home.
What happens when I'm done with my therapy program?
Before you leave us, we provide an in-home assessment to ensure a safe transition back into your home and to be sure there are no obstacles to your continued success. If more therapy is required or different areas of need become apparent, our team is available and will welcome the chance to help participants increase their success level.
Are therapy services covered by Medicare and Insurances?
Yes, if you meet their criteria. Typically, it requires a recent stay in a hospital and a few other factors. Our admissions team will assess and help you determine if you qualify.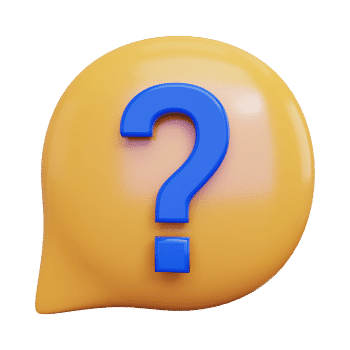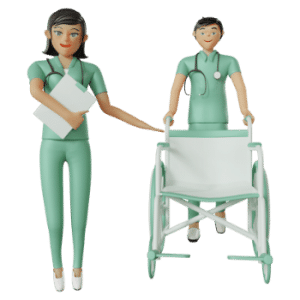 What types of nursing services are offered?
Our Skilled Nursing Care is designed to provide compassionate care to those recovering from stroke, heart attack, orthopedic conditions, or other disabilities. We've built a team of geriatric specialists who have developed unique protocols and procedures for short-term or extended care, considering the physical and emotional well-being of each resident.
Is the nursing staff available at all times?
St. Anthony's  employs full-time, licensed nurses who oversee all aspects of care, including assessments, medication assistance and communication with family and physicians around the clock. In addition, medical centers and hospitals are easily accessible.
Is the nursing staff available at all times?
St. Anthony's  employs full-time, licensed nurses who oversee all aspects of care, including assessments, medication assistance and communication with family and physicians around the clock. In addition, medical centers and hospitals are easily accessible.
How will I recognize if a loved one is experiencing memory challenges?
A certain amount of memory loss is considered a normal part of the aging process, but Alzheimer's disease is not. Family members and close friends are often the first to notice changes in behavior that may indicate something more serious than what is considered normal. Although Alzheimer's disease is the most common form of dementia, there are many different causes of memory loss. So if you think a loved one is experiencing symptoms, it's best to visit a doctor to determine the cause and take the necessary steps after diagnosis.
What happens as the Alzheimer's disease progresses?
Alzheimer's disease does worsen over time, but the progression varies greatly from person to person. Although there is no way to predict how fast someone will progress through the stages, our staff are acutely aware of changes that indicate the disease is progressing. Early diagnosis and treatment can slow the progression, but special care provided in a specialized environment, especially in advanced stages, is essential in maintaining quality of life.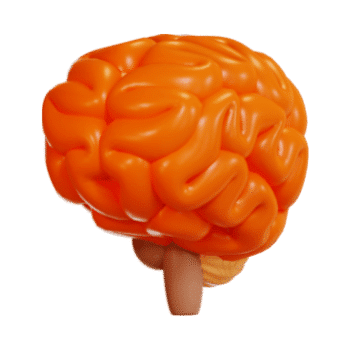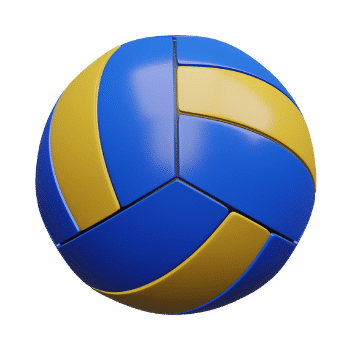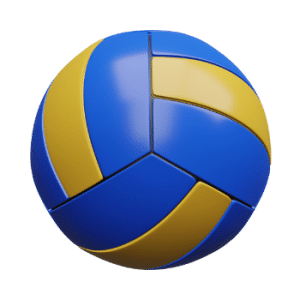 Why is it so important for seniors to stay active?
Staying active isn't just important for physical health, but for overall well-being. Depression can strike at any age, but for seniors, it is a common and potentially serious problem. It is believed that one in four senior adults battle feelings of depression. Elderly Depression is often un-diagnosed because it is considered a normal part of aging, but staying active both physically and socially can help ensure that feelings of loneliness and isolation do not occur.
Our full calendar of events and activities ensures that there's something for everyone's taste! Our Activities Directors go the extra mile to encourage all residents to participate.
Can family members participate in activities and events?
We welcome family members at any time, but especially enjoy when they take part in our community activities and social events. Our Activities Directors love to include family members and the residents enjoy having their loved ones join in the fun.
What types of activities are offered?
On-site activities include things like bingo, all sorts of games, reading groups, movies, crafts, seminars on various topics, etc…. This is in addition to the many outings to plays, movies, restaurants, casinos, parks, zoos, museums, and more. And we're always looking for new and interesting things to add to the list!
What is Medicare and what costs does it cover?
There are two types of traditional Medicare coverage. Medicare Part A provides for hospital insurance for costs incurred while you are in the hospital. Medicare Part B provides medical insurance for costs of physician services, the cost of an ambulance, outpatient medical services and hospital supplies. The patient is responsible for a deductible for each of these service categories each year.
What are the qualifications to use Medicare for Skilled Nursing care?
You must have a prior Medicare-covered inpatient hospital stay of at least three days (not counting the day of hospital discharge). Your admission to a Medicare-approved Skilled Nursing facility must be within 30 days of discharge from the hospital or within 30 days of a previous Medicare-covered hospital stay. Your doctor must have certified that following your hospital stay, you require a daily skilled service provided by a licensed nurse or therapist in a nursing facility that is Medicare certified.
What are the services and supplies covered by Medicare?
Your room and board, routine nursing care, medical supplies and complex equipment, medicines and physical, occupational, speech and respiratory therapy. Oxygen and lab services are covered. Also covered are X-rays, EKGs and intravenous medications you may need. Personal convenience items, private duty nurses, custodial nursing care and the extra cost of a private room are not covered.
How long will Medicare Part A cover Skilled Nursing facility costs?
In a Medicare-certified Skilled Nursing facility, Medicare will cover 100 days per benefit period after a three-day Medicare-covered inpatient hospital stay and physician confirmation that there is a need for daily, Skilled Nursing and/or rehabilitative care in a Skilled Nursing facility. There is a co-insurance cost per day for days 21-100. This means the patient will pay for co-insurance costs through private insurance or out of pocket. Expenses beyond 100 days are not covered by Medicare Part A benefits.
What is Medicare Part C and D?
Medicare Part C is also known as a Medicare Advantage Plan. The Medicare Advantage Plan is an insurance policy offered by private insurance companies approved by the Centers for Medicare & Medicaid Services (CMS). When a person enrolls in a Medicare Advantage Plan, the plan will cover all of Part A, Part B and sometimes Part D coverage. Part D coverage is insurance coverage that subsidizes Medicare coverage for the costs of medicine.
The Medicare Advantage Plan often offers extra coverage above and beyond traditional Medicare and covers expenses for such costs as vision, hearing, dental or wellness programs. Each insurance company that offers a Medicare Advantage Plan has different rules that define which hospitals, physicians and Skilled Nursing facilities members can use. Some Medicare Advantage Plans may waive the three-day hospital stay required for inpatient skilled nursing and rehabilitation under traditional Medicare. Many Medicare Advantage Plans require that healthcare providers secure prior authorization.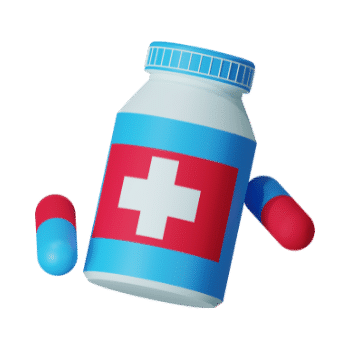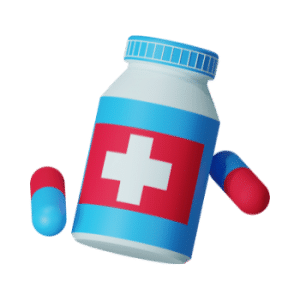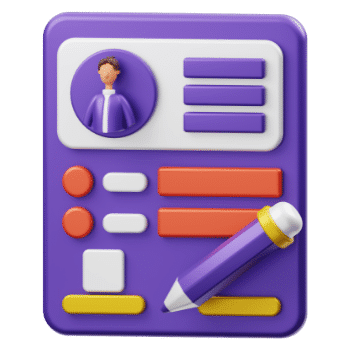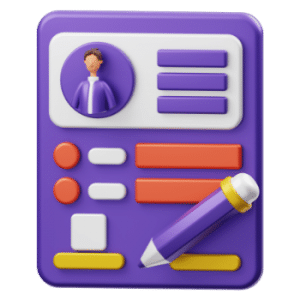 What important documents should I bring?
Either prior to or during the admissions process, you must present your Medicare card, Medicaid card, Managed Care or Insurance card, Social Security card, Medicare Part D (drug benefit) card, Advanced Directives, Living Will, etc. (if applicable) and any Long-Term Care/Supplemental Insurance policies. Our admissions personnel will review all state and federal programs that you could be eligible for and explain the benefits and requirements to you. They will also explain the services available in the nursing community to assure that all of your concerns are addressed. You may also meet with a member of our business office to review any financial questions that center around your Medicare, Medicaid or Insurance policies. During the assessment process we will also review your payor sources and help you understand how billing will take place.
What if I am admitted from home?
Our goal is to provide each resident with a smooth transition into our community, while meeting the federal, state, and local requirements. Our admissions coordinator will be of great assistance to you. The first step is pre-admission screening approval.
What if I am admitted from the hospital?
Following the clinical assessment, the admissions team will work with the hospital staff to arrange placement into the Skilled Nursing community. The hospital staff will provide the medical information to ensure a smooth transition. It will be necessary for you or a family member to complete admission paperwork before or the day of admission.
What happens once I arrive at a nursing community?
A member of our nursing team will meet with you to gather clinical information, perform a clinical evaluation and orient you to our community. The admitting nurse will discuss a number of clinical aspects related to your diagnosis, medications and activity level. You will be assessed from head to toe to note any conditions that may need to be addressed immediately and during your stay. Also, you will be weighed periodically to maintain your weight record. Clinical interventions are focused on the special needs of our residents and are designed to promote a safe and timely discharge.
Will my family be involved?
Members of the interdisciplinary team will meet with you or your loved one shortly after admission. The team includes the therapy staff, registered dietitian and social services. They will collect important details about your diagnoses, clinical and psycho-social needs, lifestyle and discharge plan. It is a goal setting meeting designed to provide a "road map" for your expected recovery. This meeting will include discussion about your nursing needs, therapy goals, expected length of treatment, psycho-social needs, discharge planning, and educational needs.
Can I bring personal items?
We encourage you to bring personal items as space allows. All personal belongings should be labeled with your name. Any electrical item, such as lights, TVs and radios, must be checked and approved for use by our maintenance department. All clothing should have your name either on a label sewn to the garment or written on the garment in permanent ink. 
Toiletries
Eye glasses
Hearing aids
Personal effects
Reading Materials
What clothing should I bring?
Women should bring four or five dresses and blouses or tops; two or three sweaters, eight undergarments, pajamas, gown and robe, non-slip shoes and a coat. Men should bring four or five pairs of slacks and four or five shirts, eight undershirts and shorts, two or three sweaters, pajamas, a robe, non-slip shoes and a coat. Depending on which service line they will be utilizing, alternative lists of suggested items may be given.
Rugs
Electric blankets
Combustible items
Glass or Breakables
Large sums of money or credit cards
Extension cords
What are you waiting for?
Schedule a tour or request more information today!