If you are looking for more information about our facility or if you have any comments and questions, please fill out this form and you will get assisted by our staff.
Sanrc Nursing and Rehab Center in Illinois provides High-quality rehabilitation services for individuals' short & long-term care needs. Sanrc comprehensive rehabilitation care center is Implemented with state-of-the-art equipment and staffed with skilled and compassionate physical, occupational, and speech psychotherapists whose shared goal is to help residents regain their prior functionality level and enhance their quality of life.
Sanrc team collaborates to create a personalized rehabilitation plan. We closely monitor and adjust plans according to progress, ultimately helping residents lead independent, healthy lives.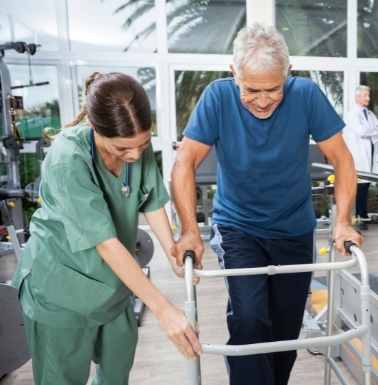 Rehabilitation is a series of interventions specifically designed to minimize disability and improve an individual's function. Patients can regain their independence and strength through occupational and physical therapy. This allows them to return to routine activities and meaningful participation in all aspects.
It is beneficial to have inpatient rehabilitation after surgery, disease, injury, or decline in functionality due to aging.
We offer a personalized approach to rehabilitation. The highly skilled staff will assess each individual's rehabilitation needs and create a customized plan to address their cognitive and physical concerns.
Our Senior Rehabilitation Services
Our Nursing offers senior rehabilitation services at a top Long rehab center. Our goal is to maximize independence and functionality. We provide high-quality care in a safe and comfortable environment.
Six days a week, we offer rehabilitation services in one-on-one sessions. To provide personalized rehab services that produce positive results, we focus on each person's specific needs.
Physical Therapy
Occupational Therapy
Speech Therapy
Rehab for the Short-Term
Long-Term Rehabilitation
Physical Therapy
Our experienced and trained physical therapists will work with you one to one to assess your rehabilitation needs. Our goal is to improve your body's natural functions for your well-being and health.
Occupational Therapy
Speech Therapy
Rehab for the Short-Term
Long-Term Rehabilitation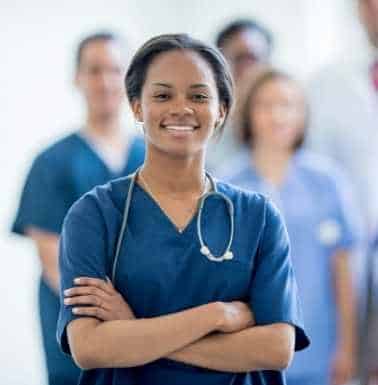 Our rehabilitation staff are dedicated
Sanrc Nursing is proud to have a highly skilled and knowledgeable staff who adhere to the highest standards and best rehab services protocols. Our staff works closely with you to meet your rehabilitation needs.
Our rehab center in Illinois has licensed nurses, doctors, and speech and occupational therapists. They will work together to help you get on the road to a healthy and independent life.
Benefits of having a Non-profit Rehabilitation-Center
Sanrc Nursing & Rehab Center in Illinois is a mission-based, non-profit rehabilitation facility center. They provide the highest level of rehabilitative care & support to our residents under the supervision of skilled and compassionate & experienced staff. Sanrc staff facility features the most innovative rehabilitation equipment and therapies to help support residents on the path to recovery.
Cost of Senior Rehabilitation Services in Illinois
Depending on your particular rehabilitation requirements, the costs vary. If you have enrolled in the government Medicaid program, you may be entitled to reimbursement of the rehab fee. In most cases, it provides coverage for inpatient rehabilitation & doesn't cover the other costs.
You should check with your insurance company about rehab coverage. During your first consultation, we will discuss the cost of rehabilitation. Sanrc will help you to determine the insurance benefits which is available. Our specialists can help you consolidate your insurance claims and reduce your costs.
We offer skilled nursing, respite, hospice, and high-quality rehabilitation. Our services are designed to give residents maximum independence, health, and quality of life. Each individual will receive a customized plan tailored to meet their needs. This allows you to take control of your life and health quickly and safely.
What's the difference between a rehabilitation Center and a nursing home?
While a nursing home can provide nursing care and a few therapies, it doesn't offer intensive treatment. On the other hand, a rehabilitation center offers intensive therapies that can improve the quality and functionality of your life, or that of your loved ones, after an injury, sickness, or disease.
What is the Medicare reimbursement for rehab centers?
Medicare covers inpatient rehabilitation up to 100 days per period. You can find out more about Medicare coverage and how to get reimbursements for rehabilitation by clicking here. Contact us for more information.
What length of time do patients spend in acute rehab?
A typical stay at an acute rehabilitation facility lasts 16 days. Depending on the condition of you or your loved one, your stay may last up to 100 days. Medicare covers inpatient rehabilitation for up to 100 days. For more information, you can contact us.
What criteria are used for inpatient rehab?
Inpatient rehabilitation services are available for patients who can show their medical records and prescriptions. Patients must also have ongoing multiple interventions that support recovery.
What are you waiting for?
Schedule a tour or request more information today!