If you are looking for more information about our facility or if you have any comments and questions, please out fill this form and you will get assisted by our staff.
LTC is long-term care. This is when someone, especially one who is mentally or physically weak, needs constant assistance in performing daily tasks such as eating, drinking, and dressing. Even after completing rehabilitation, they may still experience these problems. They are generally stable but may still require assistance.
A trained professional such as nursing can provide long-term care. They can assist with personal care and daily activities. A home care provider can provide skilled care for those who are unable to do certain things or have a permanent disability. You can also get long-term care insurance that will cover the rehabilitation services you need.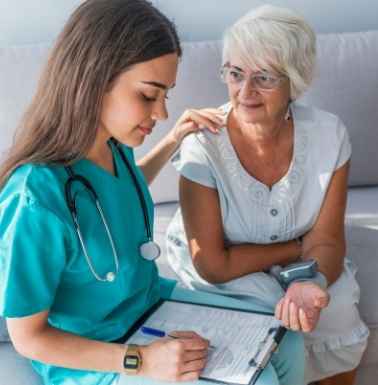 People who have completed rehabilitation and need care will generally require long-term care. These people are often in a better place than before and would benefit from the support services of nursing staff. Skilled nursing is a great asset; they will need help if they cannot do the basic tasks, such as feeding themselves.
On the other hand, rehabilitation is when someone who requires professional support is admitted to a center like a rehabilitation hospital, where they are provided with care that will assist them in their recovery. This is a different type of care than the long-term care facility.
Long-term care is where people are offered assistance with simple tasks that are part of daily living, such as bathing or taking medicine. Rehabilitation centers offer services such as skilled nursing, physiotherapy, hydrotherapy, and occupational therapy. Both can be used to address problems at different stages in the recovery process and are part of healthcare.
Long-Term Care vs. Rehabilitation
Transitional care is the time between one type of care to another. It is offered to people moving from rehabilitation hospitals to nursing homes or back to their homes. This applies to anyone moving from one caregiving unit to another under the same roof. No matter what case it may be, proper arrangements should accommodate shifting patients.
If the patient moves from a hospital to their home, transitional care involves setting up a new environment. Transitional care professionals must ensure that the patient has access to special seats to support their backbone.
Who Needs Long-Term and Rehabilitation Care?
Many people require rehabilitation and long-term care. These include stroke patients, post-ICU residents, senior citizens, and ventilated people.
Patients who need immediate medical attention (e.g., those suffering from an ongoing condition) should be admitted to a rehabilitation hospital. Because they might need emergency care that only a doctor can provide, some things are beyond the reach of a home nurse. If not handled properly, it could become dangerous. The rehab hospitals have the right tools to handle any emergency. You can easily find the appropriate emergency medication, ventilators, and other medical equipment. All the necessary treatment can be done under one roof. This is not possible for nursing facilities or nursing homes.
What do I need to prepare for my stay?
We encourage our patients to bring toiletries and at least one week's worth of clothes for a transitional stay. For a longer stay, we recommend two to three weeks. It is very important that you feel confident in your own clothes. You can also bring your favorite books and puzzles. For a transitional stay, please leave any valuable jewelry or checks/credit card at home.
Can my family stay with me?
Family is a important thing to consider in recovery process. It is important to have down time and sleep well. Families are more encouraged to stay as long as possible during the day. However, overnight stays must be done after visiting hours. The administrator will approve an overnight stay if the resident's condition warrants it.
What is the best way to get my medication after I have left?
Your attending physician will write prescriptions. This prescription will be taken to the local pharmacy.
What are you waiting for?
Schedule a tour or request more information today!