If you are looking for more information about our facility or if you have any comments and questions, please fill out this form and you will get assisted by our staff.
Sanrc Nursing and Rehab Center is committed to providing skilled nursing care for both long-term and short-term rehabilitation. We are skilled nurses who have a passion for nursing and work with residents to show compassion, understanding, and respect.
Residents and their families are served by licensed and registered skilled nursing staff and practitioners to create a patient-centered care plan that improves the quality of life.
Our skilled nursing Centre in Illinois engages with residents to improve their happiness, health, and satisfaction. We use a combination of rehabilitation therapy and traditional caring to improve the well-being of everyone who comes to Sanrc for help.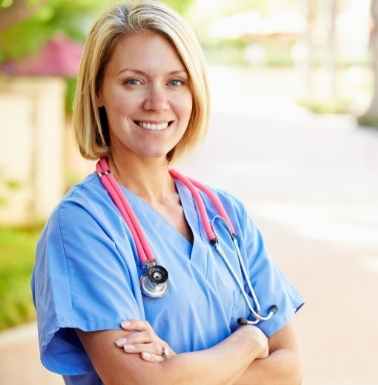 Skilled nursing is the specialty of nursing, and care nurses care for patients in a rehabilitation or care facility. These services are generally offered at registered rehabilitation facilities such as Sanrc Nursing, assisted living communities, hospitals, nursing homes, and nursing homes. Skilled nursing centers provide 24-hour care to patients. They can also assist with daily living and healthcare.
You need to assess the care needs of your loved ones to determine if skilled nursing is necessary. Nursing and Rehab Center offers the best professional nursing care in the area. If you or your loved ones require professional assistance and 24-hour care, this Center is the right choice.
Our Skilled Nursing Services
Sanrc Nursing and Rehab Center, a fully equipped skilled nursing facility, is a non-profit organization. We provide a variety of high-quality rehabilitation and healthcare services. Our skilled nursing services are designed to assist patients who require short- and long-term assistance and special care.
Sub-Acute Care
Long-Term Care
Intravenous IV therapy
Ostomy Care
Pain Management
Dialysis
Sub-Acute Care
Sub-acute nursing is for seniors who have suffered from an injury or are seriously ill.
Long-Term Care
Intravenous IV therapy
Ostomy Care
Pain Management
Dialysis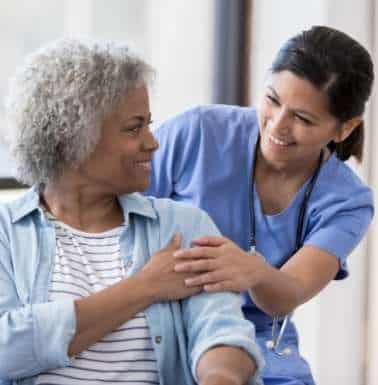 Sanrc Nursing and Rehab Center prides itself on its skilled, licensed, certified, and experienced nursing staff. Our skilled nurses will work closely with your loved one to create a customized care plan that addresses your healthcare and treatment needs. We ensure our patients' complete satisfaction and health by ensuring that staff adhere to high-quality standards and follow all healthcare regulations.
Benefits of a Skilled Nursing Facility for Non-profit Organizations
Choosing the right nursing home for your loved ones can be difficult. You want to find the right facility that offers compassionate and personal attention.
A review study found that rehab and nursing facilities offer better care than profit. This is due to higher quality staff, fewer restraints, and fewer errors. Statistics show that care and nursing facilities are more beneficial than private for-profit ones.
Higher numbers of skilled registered nurses
Overall, a higher staff ratio
Fewer total deficiencies
There are fewer deficiencies that could cause damage to residents
Higher rates of discharge
Hospitalization rates are lower
Sanrc Nursing and Rehab Center, a non-profit organization, allows you to reap the benefits of not-for-profit nursing facilities. We provide the best quality care at an affordable price, unlike for-profit facilities, which place profits above residents and quality care.
Why choose Sanrc Nursing?
We are a well-established, non-profit skilled nursing facility located in Illinois. Our staff is trained, certified, registered, experienced, and insured. The facility, which is fully equipped and spread across eight acres of beautiful land, offers long-term and short-term nursing and rehabilitation care for patients of all ages. Our dedicated and professional staff will create individualized care plans for each resident to help them achieve their health goals and functional independence. Patients will enjoy a comfortable and welcoming environment and innovative and unique therapies. This allows them to recover quickly.
Cost of Skilled Nursing Services in Illinois
If you meet the requirements, Medicare will cover skilled nursing after hospitalization for 100 days. To find out more about your Medicare coverage and the requirements, you should check your Medicare insurance plan.
Additional Care at Sanrc Nursing
We offer skilled nursing, rehabilitation, hospice, and respite services. These additional services enable you to live an independent, happy, and healthy life. We create an individual plan that meets your needs. This will help you reach your full potential. You can control your health and life while still maintaining your independence with our help.
What's the difference between a skilled nursing facility and a nursing home?
Skilled nursing is typically for those who don't require long-term care. It provides in-patient care and rehabilitation by licensed, trained and qualified staff. A nursing home, on the other hand, provides permanent care and custodial support 24 hours a day.
What are the requirements for skilled nursing facilities?
A qualified professional must provide rehabilitative therapy daily to be eligible for admission into a skilled nursing facility. A patient must also have Medicare insurance that has at least a few days remaining in their benefit period.
What should I look out for in a skilled nursing facility?
The skilled nursing facility must be in a serene and beautiful setting, with licensed staff and the latest equipment. It also should offer services under Medicare plans. The nursing staff must be licensed, compassionate, and friendly to address the concerns of patients and their families.
What are you waiting for?
Schedule a tour or request more information today!